The Excel Programmer uses Visual Basic for Applications implemented in Microsoft Office applications. VBA is also present in other Microsoft products such as eg. Access or Outlook, and other vendors ' applications like AutoCAD and WordPerfect. VBA in opposite to VB can not be run as a standalone application and each time it is embedded internally in Office files. VBA capabilities are mainly used to automate work with documents including elements of integration between documents and other applications.
Use your existing Office tool. Automate and simplify your team's work instantly. One of the biggest advantages of this solution is that the effects are visible immediately.
VBA Programmer from ManageIT
We implement scripts that will ensure:
Effective Reporting (KPI)
Automation and sheet's combination
Task's automation
Combine data from multiple systems
Other projects
Invest in Office package or dedicated software?
Investment in modern Web applications or windowed applications can involve a high initial cost. Use of the ready to use the software in the so-called boxed form involves the cost of licenses, employee training, and maintenance costs. An employed Excel Developer who implements the VBA script implementation using an existing Office package provides an interesting alternative. Such a solution will have many advantages:
Lack of costs related to the first base of implementation
The implementation focuses only on the necessary elements
The implementation is mostly based on existing and already known sheets
Users already know the tool they will use
No additional license costs
Popular "snake" used in mobile phones comes back in Excel version VBA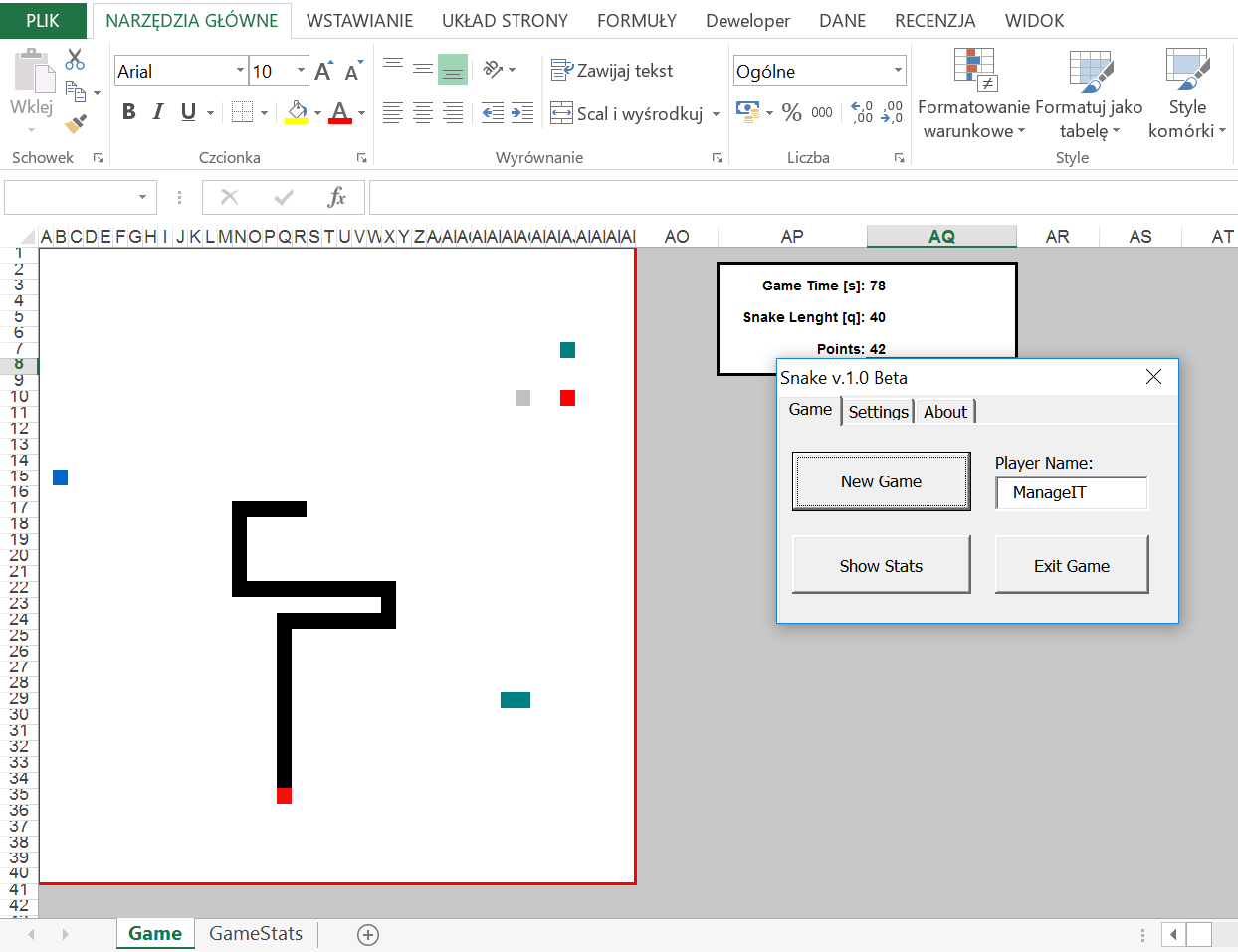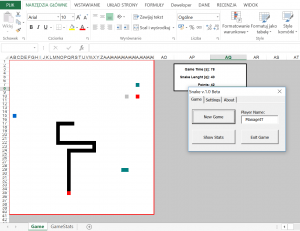 The ManageIT software company as a fun example of spreadsheet capabilities has prepared a simple version of the game "snake", which once was almost on every mobile phone. Excel VBA Programmer is able to prepare such game in less than 2 working days. We invite you to download the file and wish you good fun.
Macros and programs created by ManageIT
The ManageIT company creates custom implementations embedded in Office packages such as Word, Excel, Access, or Outlook. We create macros and user functions in Excel. We program advanced relationships in Access. We automate actions and create custom formats in Outlook.
Analyst and VBA Specialist from ManageIT
The Excel/VBA programmer from the ManageIT team will also perform analytical work to specify:
How to release your team from monotonous and repeatable actions?
How reduce the errors number?
How to ensure the execution of key tasks before a specified deadline?
We create scripts and VBA programs
Using VBA scripts you can significantly improve the performance of processes in your organization. The ManageIT team will help you to get better use of your software, make savings, improve quality and provide added value to your business. We invite you to contact us to present our attractive offer.