ManageIT Software Company
ManageIT is a Warsaw-based software company offering a wide range of IT services with an emphasis on application development. We cooperate with customers in Poland as well as the wider EU. We proudly offer a flexible approach to each project and proficiency with the market's leading tools. This enables us to find the optimal IT solutions to support our clients' business.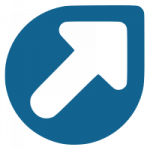 We are experienced programmers who combine and constantly develop our skills to benefit our Customers. Our commitment to a team approach and constant cooperation with our clients has paved the way to success and fascinating challenges every day.
What we do
ManageIT offers five core services:
Web applications and dedicated software
Software Maintenance Services
Business and Technical Analytics
Project Management Services
custom deployments including websites, e-commerce solutions, VBA scripts (inquire with particular requests)
In implementing applications we use stable, proven technologies including Linux, Android, WildFly, Tomcat, PostgreSQL, MongoDB, Spring, Java, React, React Native, Elastic, HTML, CSS, VBA
How we work
With most projects, the customer needs software to support business processes. Whatever the goal, however, work on all projects begins with an analysis of the client's needs and the IT systems to be integrated. We prepare a design specification describing the modules of the system and what they do. We then begin the process of developing the custom software and application programming.
We engage customers in the implementation process, allowing you to make changes to ensure that the product is tailored to your exact needs. We also test the software you create before installing it in a production environment. Once the software is up and running, we offer maintenance and support services.
We create custom applications
Our goal is to provide complete products that don't just meet our customer's expectations, but surpass them. How do we do that? By pooling our talent to look multiple steps forward. You can be confident that we will deploy the best tools to meet your particular needs and make your business more successful. Please contact us and join the ranks of people who trust us.