ManageIT Software Company
ManageIT is a software company from Warsaw, Poland offering a wide range of IT services with emphasis on application development. Mostly we operate in Poland, we also cooperate with customers in the EU area. The strong side of ManageIT is a flexible approach to each project and the use of the best tools, continually raising qualifications. We approach each project individually looking for optimal IT solutions to support our Clients business.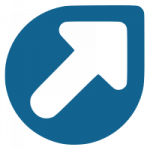 We are experienced programmers who develop their skills together for the benefit of our Customers. Constant cooperation with our clients and a strong team of colleagues provides us with a lot of successes and interesting challenges every day.
ManageIT Software House provides:
What we do
The ManageIT software company in its core offer provides services such as:
Web applications and dedicated software
Software Maintenance Services
Business and Technical Analytics
Project Management Services
Finer deployments like websites, e-commerce solutions, VBA scripts and many more
By implementing dedicated applications we use stable, proven best and modern technologies such as: Linux, Android, WildFly, Tomcat, PostgreSQL, MongoDB, Spring, Java, React, React Native, Elastic, HTML, CSS, VBA
How We work
Work on the project begins with the analysis of the needs of the client and already functioning IT systems, which should be integrated. The goal is to provide dedicated software to support business processes. A prepared design specification describing the modules of the system and their responsibility is the next step to develop the dedicated software and the application programming itself started. We engage customers in the implementation process, allowing you to make current changes to ensure that the product is precisely tailored to your needs. We test the software you create before installing on a production environment. We offer maintenance and support services during the use of created software.
We create dedicated applications
Our goal is to provide customers with complete products that meet their expectations. To meet the needs of our customers we often exceed their original expectations by anticipating a few steps forward. When you start working with ManageIT, you can be confident that you are working with specialists who will harness the best tools to make your business more successful. We invite you to contact and join the ranks of people who trust us.